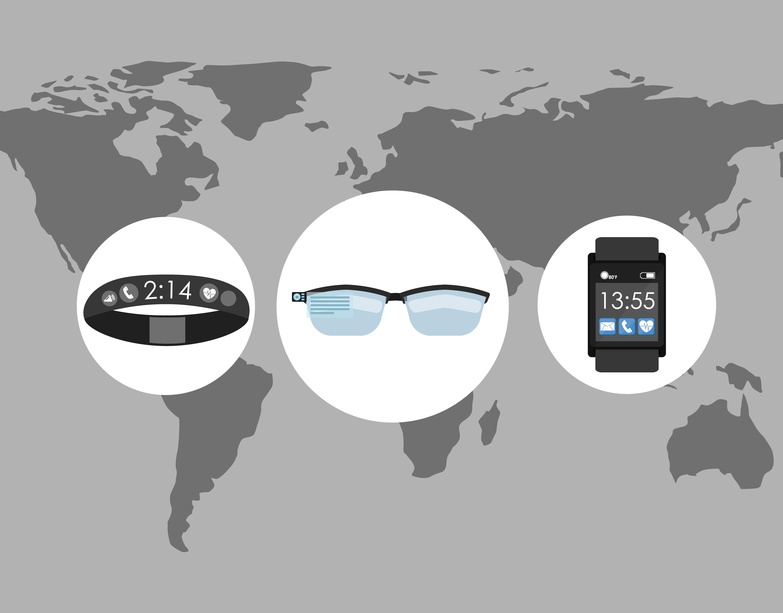 Market research firm Chadwick Martin Bailey reported earlier this month that by the end of this year approximately 37% of Americans would have used a mobile wallet – up from less than 9% in mid 2013. Consider also that the same study also found that almost 40% of those who said they were "most likely" to buy a wearable device would like it to come with a mobile wallet. Taken together these represent the vanguard of a clear trend – wearables represent the future of mobile payments.
It bears reminding that the idea is not new – US Bancorp rolled out the VITAband® a medical bracelet that had the ability to make payments as far back as 2011. The product didn't last long at the time but the accelerated development of payment technologies and wearable platforms has brought products like this in the limelight again.  Payment technologies like NFC and HCE are rapidly maturing as are smartwatch (& wearable) platforms like Android Wear and Pebble.
If anybody needs convincing just take a look at the clutch of players from disparate fields making concerted moves in the space.
Google and Levi's are collaborating on interactive clothing under Project Jacquard
Internet company Lycos recently launched a range of wearable devices
Chip manufacturer Broadcomm licensed Mifare, the contactless ticketing, transport and payments application protocol
Texas Instrument has an open invitation for developers to submit product ideas that use TI sensor chips for wearable health and fitness applications
First West Credit Union has Dashband, a payment wristband with Visa PayWave technology for contactless payments. Barclays has a similar product bPay on the way.
Disney has it's MagicBand, wristband that can be used across their properties for a variety of purposes including making payments.
The rush to occupy green field markets has also revealed some more unusual offerings like the Smarty Ring – jewelry with payment possibilities.
It's fair to say that a lot of very bright minds are approaching this from many different perspectives and the results are already visible in the marketplace.  A lot of these developments are coming from the non-banking players but that does not mean the banks are not interested. The Wearable World Congress in May saw some major announcement of intent from people like MasterCard, PayPal and CapitalOne. In fact Stephane Wyper, VP of Startup Engagement at MasterCard said "As we look at the future, consumers are clearly interacting with a whole host of new devices that extend beyond plastic or the devices in their pocket. The question for MasterCard is, How do we enable ALL of those connected devices to be payment devices?" (Emphasis on "All" ours). The increased convenience, the potential to interact with their customers and understand their habits at an entirely more personal level and the potential for differentiation makes the case for going this route quite strongly.
What are the challenges though? The most self-evident one today is the network of businesses willing to accept payments this way. There are changes they need to make at their end too and this presents a classic chicken and egg problem. Retailers will not sign up until they see a large enough nunmebr of customers asking for the convenience and customer sign up will be muted until a large network of retailers are in evidence. Companies like MasterCard with a stake in the success of the new way are doing their bit to aggressively convince retailers to bite.
This seems to be a game that all the players can win – the users, the retailers and the banking providers. It's clear that the space is ripe for innovation – stay tuned as newer and more fantastic solutions enter the market. Soon you won't have to ask where's your wallet – because you'll be wearing it.